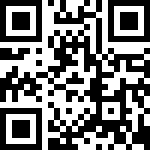 You may not know what QR codes are, but I bet that you have seen them around. They are barcode like squares you are starting to see on all sorts of Marketing material. A lot of the bigger companies have adopted them even though we are not seeing a great translation to users.
Mashable posted an interested article about what not to do. One of the issues in particular was really worth considering. Is the incentive to engage the QR code with your mobile device, good enough? Why would a client utilize the QR Code? You may want them to check in, or write a review, or something along those lines – but if there is no incentive, why would they?
As a practice, when considering your online presence and how your going to interact with your clients, you need to determine 1st, what you want the QR code to do. Pull up a website, check them in, forward them to a review site? Once you have made that decision, you then need to decide what incentive is appropriate for the action. Reviews are important, and a vital SEO tactic that can boost the performance of the website and create new clients. Asking a client to scan the QR code and give you a review is something that is actually quite valuable to a practice. Make sure you offer something equally valuable to the client, a discount, a freebie, whatever it needs to be. Dont expect a lot of clients to utilize the QR without the proper amount of incentive!